Finley at Baseline
A Vibrant Community within Baseline
A thoughtfully-curated community in the heart of Baseline, McWhinney's award-winning, next generation lifestyle community. Explore our expertly designed 3-story townhomes while enjoying all that Baseline has to offer. Finley is oriented around parks, surrounded by natural and recreational green space, all connected by trails and bike lanes. Located 18 miles east of Boulder, 22 miles north of Denver, and 26 miles from DIA. This unique Built-to-Rent community is co-created by AHV Communities and McWhinney providing the right-sized solution for a redefined living experience.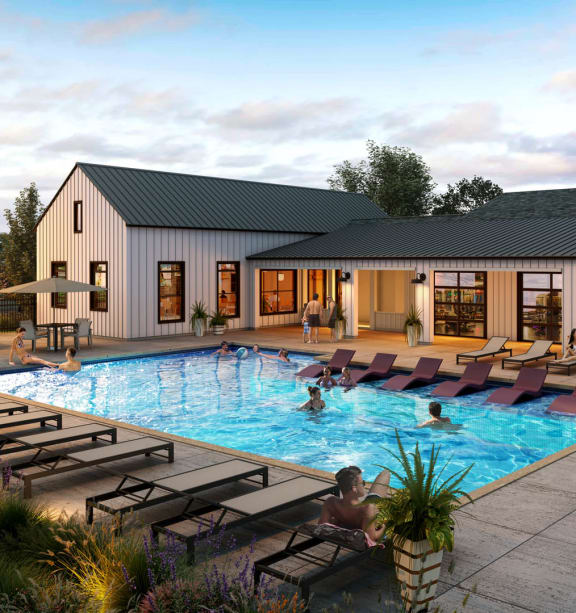 AMENITIES
Designed to
Meet Everyday Conveniences

We have thoughtfully designed our unrivaled amenities to ensure we not only meet the current trends, and state-of-the-art technology, but understand the needs of living in comfort and simplicity. Take a dip in our resort style pool, kick back and indulge in the community center, take a stroll down the walking paths, or hit the gym and yoga studio. Residents also have exclusive access to Finley's game court, picnic areas, grilling zones, and more. In other words, you will always be able to get some exercise, relaxation, and time to engage with your neighbors and community.
There's A New Town in Town
Finley is within walking and biking distance to many nearby attractions—from local retail, grocery stores, food and beverage, schools, and shopping. Finley is at the intersection of urban life and outdoor adventure—conceived for those desiring the right-sized solution for a redefined luxury rental experience.
At the heart of Baseline will be a vibrant urban core. Planned as the Center Street District, a walkable hub, soon to be abuzz with shops, restaurants and essential services, as well as high plains inspired parks and trails. Where life happens day and night. And the worlds of science, art, fitness, education, and entertainment intersect in a kaleidoscope of experiences right outside your backdoor.
PHOTO GALLERY
You'll love your
stay here
Curabitur sed iaculis dolor, non congue ligula. Maecenas imperdiet ante eget hendrerit posuere. Nunc urna libero, congue porta nibh a, semper feugiat sem. Sed auctor dui eleifend, scelerisque eros ut, pellentesque nibh. Nam lacinia suscipit accumsan. Donec sodales,